"Designing shoes, studying their shape and ergonomics, to see them born in our hands and then to recognize them on our customers' feet, is a passion that has inspired the work of my father Paolo, my brother Franco and mine and even today it fills my life with an ongoing emotion".
Carlo Marini
Marini's footwear factory, owner of the brand Seboy's, was born in San Severino Marche in 1918 and has been handing down through generations, the tradition of creating shoes entirely made in Italy. 
Such longstanding success must be sought in the passion, the enthusiasm and the continuous and incessant pursuit of the perfect marriage that a shoe according to us must offer.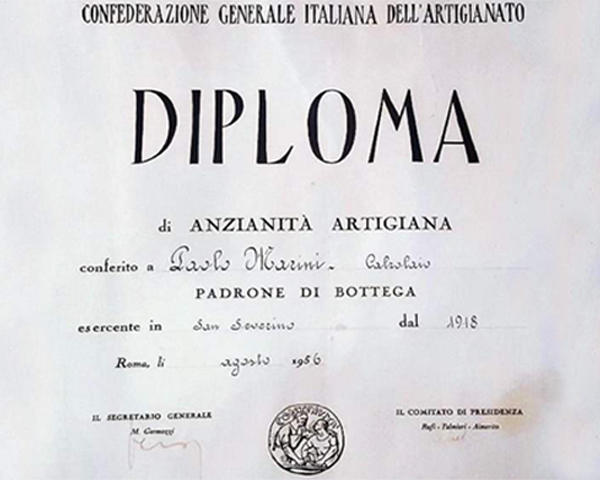 Our company's DNA embodies the peculiar elegance typical of Italian shoes; a true knowledge of the perfect proportions, the study of every smallest detail that allows even the less attentive eye to recognize the Quality and excellence of our products. But elegance for us is not enough. Shoes must be worn, lived and the more comfortable they are, the more they will be appreciated. Because of this, we constantly research innovative materials, study forms and processes that offer a comfortable fit and a design that reflects our "italianness". For almost a century the tradition of producing totally made in Italy shoes has been passed down from generation to generation.
In the 2016 Calzaturificio Marini Paolo has started a generational change with the main objectives of expanding to new markets, digitization, research and development in the product area, respecting the craftsmanship handed down from previous generations.
100 anni di Eleganza artigianale